SMS Series Hydraulic Cone Crusher
SMS series hydraulic cone crusher is a new series product with high performance, which absorbed the advanced technology in the world. It is suitable to crush hard and medium hard ores and rocks.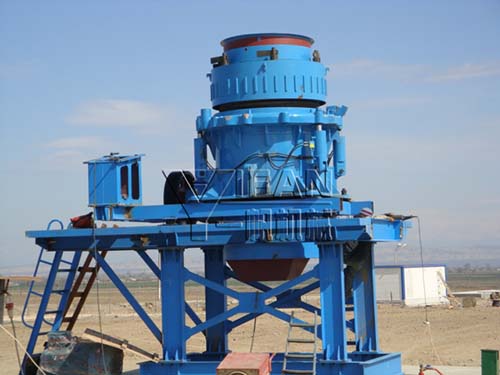 The hydraulic cone crusher makes every part stress more reasonable and makes the motive power transmit more effective, and have bigger eccentric distance and higher speed so as to obtain better output. The characteristics and technology advantages of the products are as follows:
1. High performance and absorb advanced technology;
2. Fixed main shaft design and optimized cavity, increase crushing capacity;
3. More uniform composition and better shape of product size;
4. Standard hydraulic design, simple operation and flexible adjustable;
5. Independent design of single acting cylinder, more stable performance;
6. Integrated base and simplified installation steps;
7. Improved structure, function and good shape are integrated.
Welcome to Yifan Machinery cone crusher website for the knowledge of the crusher.Here is our site editor free upload some of the information, if you want to learn more comprehensive the crusher product information and prices, you can give us a message in the comment box below. Every day we check for messages received your message back to you in the first time.Has received 1378, has completed Replies 1378, effective 1367.