About ZK Straight-line Vibrating Screen:
ZK series straight-line screen absorbs Germany technology.With the world advanced technology and unique eccentric structure.it is used in coal,metallurgy,electric power,building materials etc.and suitable for dewater,demud,demedium as well as dry and wet classification to medium and fine materials.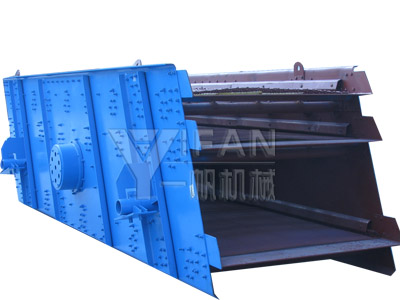 Yifan Machinery Cone vibration screen

About YK Series Inclined Vibrating Screen:
YK Series incline vibrating screen absorbs Germany technology with high efficiency. The amplitude of the vibrating screen can be adjusted. The screening line is long and specification of materials is various, and it is also of reliable structure, strong exciting force, high screening efficiency. It is widely used in sieve different sizes of aggregate. It is also applied to coal dressing, ore dressing, building material, electric power and chemical industries.
Features and Benefits of Inclined Vibrating Screen:
1. High vibrating force with unique eccentric structure. Adopt advanced construction, making the vibrating force powerful.
2. The beam and case of the screen are connected with high strength bolts without welding.
3. Simple structure, easy to repair.
4. Adopt tire coupling and soft connection makes operation smooth.
5. High efficiency, easy maintenance, sturdy and durable.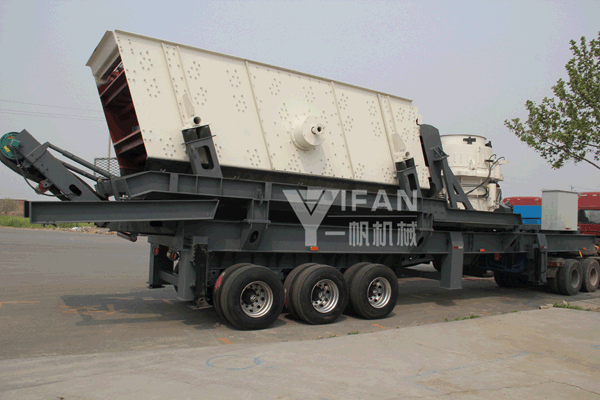 Yifan Machinery mobile crusher cone vibration sieve series crusher station is sent to Jilin , China
Working Principle of Incliend Vibrating Screen:
Circular vibrating screen is single-axis circular-movement inertial vibrating screen, the working of circular vibrating screen depends on inertial motor and inertial strength produced by eccentric plate, because of the vibration of screen box, the materials are threw out, so that materials of certain size go through the screen mesh, and the screening aim is realized. Since the magnetic exciter is installed on the gravity center of screen box, the two long elliptical axis form a shape like a Chinese character, and the upper of long elliptical axis in inlet end is in the same direction with the outlet, which favors the spread of materials which is in the screen box. However, the upper of long elliptical axis in outlet end is opposite to the direction of the outlet, which can reduce the movement speed of materials, and help the difficult-screened materials go through the screen mesh. What's more, the effective area of screen is increased because of the elliptical screen surface; as a result, the processing capacity is promoted.
Thank you for your interest in YiFan. Please use any of the methods below to get in touch with us.
Add: The Middle of Zhengyuan Road, Xingyang Eastern Development Zone.
zip:450100
E-mail:yifanseo@yfmac.com
MSN On line: yifancrusher@yahoo.cn
ICQ: 639607958 QQ: 2502761202
Tel: +86-371-64966831 Fax: +86-371-64628872
The article by Cone Crusher,Cone Crushers Yifan Machinery Editor: http://www.conecrusher.org/, please indicate the source , little effort , thank you .
Welcome to Yifan Machinery cone crusher website for the knowledge of the crusher.Here is our site editor free upload some of the information, if you want to learn more comprehensive the crusher product information and prices, you can give us a message in the comment box below. Every day we check for messages received your message back to you in the first time.Has received 1378, has completed Replies 1378, effective 1367.