What material Spring cone crusher crushing
As a kind of cone crusher,spring cone crusher is generally used to crush hard rock , ore , slag , refractories , etc., the degree of fragmentation and particle size of the finished product , the user can according to their actual needs from the line adjusted to achieve the best results .
Now there are a variety of models of spring cone crusher in market, for different models of the capabilities of the device and the crushing fineness and requirements are not the same, Yifan Machinery has 10 models of spring cone crusher, each model the cone crusher is divided into coarse Cui , broken , pulp washing , three types. To meet different customer needs. For different raw materials such as iron ore crusher , copper ore , limestone , quartz , granite, basalt , diabase , etc., with spring cone crusher to crush it , according to the user's use of crushed stone to select different the crushing chamber .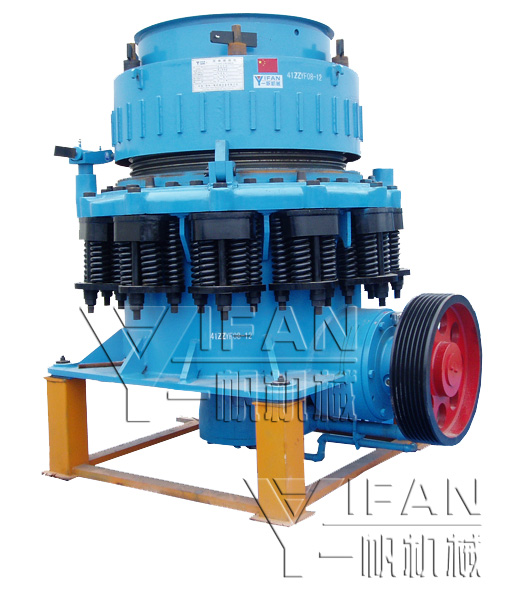 On the level of technology in terms of crusher machine, Yifan Machinery independently developed by the spring cone crusher , hydraulic cone crusher , have international advanced level. SDY Series spring cone crusher is the company's manual hydraulic series representation of one of the devices in its speed and crushing chamber , have repeatedly achieved new breakthroughs. If there is the need for cone crusher , please feel free to inquire.
Welcome to Yifan Machinery cone crusher website for the knowledge of the crusher.Here is our site editor free upload some of the information, if you want to learn more comprehensive the crusher product information and prices, you can give us a message in the comment box below. Every day we check for messages received your message back to you in the first time.Has received 1378, has completed Replies 1378, effective 1367.