Spring cone crusher lubrication work affected by seasonal variations
How to better use spring cone crusher lubricants in different seasons? Cone crusher is a kind mining equipment which used for crushing various rocks and minerals processing,so a variety of sports within the device to load the friction surface will strengthen with the increase of the hardness of the material.Therefore at this time lubrication for cone crusher machine itself has a great significance.So how to better use of oil in different seasons?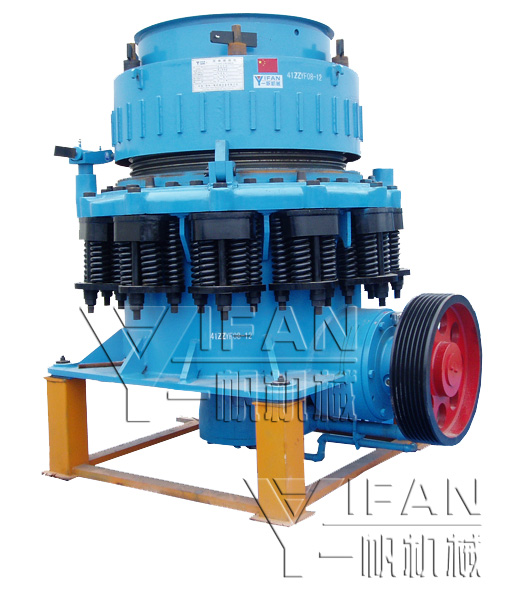 In summer ,spring cone crusher oil lubrication system can use relatively viscous oil . High temperature in summer , viscous oil at high temperature will be relatively thin slippery , can be a good adhesion within the equipment requiring lubrication , the use of the lubricating oil itself is very thin slippery , the lubrication system adhesion effect is relatively good.
In winter,spring cone crusher lubrication system can be relatively thin slippery lubricant quality . Cold winter , viscous oil becomes more viscous , not conducive to smear requiring lubrication , and the relatively thin slippery lubricant can achieve the effect we want .
As the temperature is colder in spring,it is recommended to use a relatively thin slippery lubricant ;
As most of the fall season is the continuation of the summer heat , it proposes to adopt a relatively viscous oil.
Yifan Machinery explain to you a variety of cone crusher on the issue , if you have any need , please give us a message online , we will solve the problem for you as soon as possible .
Welcome to Yifan Machinery cone crusher website for the knowledge of the crusher.Here is our site editor free upload some of the information, if you want to learn more comprehensive the crusher product information and prices, you can give us a message in the comment box below. Every day we check for messages received your message back to you in the first time.Has received 1378, has completed Replies 1378, effective 1367.