Circular Vibrating Screen sent to Shenzhen
October 28,2014,circular vibrating Zhengzhou Yifan Machinery Co. sieve sent to Shenzhen,indicating our machine will once again create new value for the user,and therefore we are proud of.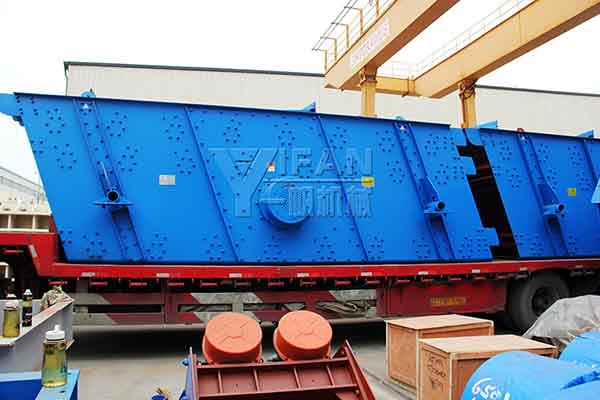 Our company is efficiently absorbed circular vibrating screen machine German technology to produce suitable sand and gravel quarry screening material,can also be used for coal preparation,mineral processing,building materials,electricity and chemical industries,excellent production technology and good after-sales service achievements Zhengzhou Yifan Machinery Co., Ltd., the user a good reputation is the driving force of our tireless efforts,Zhengzhou Yifan Machinery Co.,every year there are many orders of business,but also get to know a lot of customers,to establish a good relationship,Yifan mechanical good service has been unanimously praised by users,circular vibrating screen is just one of our products,our company and various crushers and construction waste disposal equipment,
cone crusher
is the product of our Lord to do one.
Welcome to Yifan Machinery cone crusher website for the knowledge of the crusher.Here is our site editor free upload some of the information, if you want to learn more comprehensive the crusher product information and prices, you can give us a message in the comment box below. Every day we check for messages received your message back to you in the first time.Has received 1378, has completed Replies 1378, effective 1367.