Minister of United Front Work Department, Zhengzhou Municipal Committee Wang Yuehua line to Yifan Machinery Research
September 23,2014,Minister of United Front Work Department equinox coincided with the date within 20 solar terms in the Chinese lunar calendar,the Zhengzhou Municipal Committee Wang Yuehua and his party came to the Ying Yang Yifan Machinery Plant,the first half of the company's development status survey and study.On behalf of the total,Zhang and other leaders of the Minister Wang a pedestrian were warmly welcomed.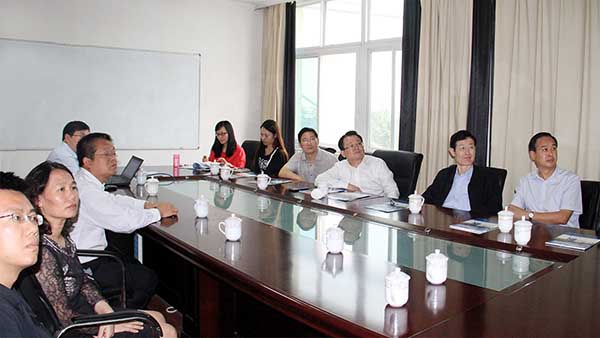 Second floor conference room at Yifan Machinery,on behalf of the total first stage of development of the company and the achievements obtained,were reported.And the company's market expansion,the company sales network,customer latest demand,product applications,the introduction of strategic investment,and the company's development plans and other aspects,the last stage of the development of the company conducted a comprehensive exposition.
Minister Wang Yifan Machinery is now the difficulties encountered in the development were asked to learn about the company's funds,land planning and some real problems,and put forward their own unique insights.
In the seminar,spoke on behalf of the total company's future development plans and reach the market within three to five years.In this regard,Minister Wang proposed machinery such as Yifan has market potential,the production of high-tech research and development company,to carefully study this road,other annual turnover of tens of millions can be traded,let alone a sail machinery sales in the company of several hundred million.
Finally,on behalf of the king,a pedestrian total to the Minister,introduced the company's leading products,mobile crusher plant applications on the market,and bring considerable benefits to society are described.Minister Wang's construction waste disposal equipment for the development of the situation,put forward their own views,and Yifan Machinery listed suggestions feasibility,namely the conversion of three new board from the motherboard.As long as companies do standardized production,improve the management level,the level of equipment,three new board traded much faster than simply listing.
Welcome to Yifan Machinery cone crusher website for the knowledge of the crusher.Here is our site editor free upload some of the information, if you want to learn more comprehensive the crusher product information and prices, you can give us a message in the comment box below. Every day we check for messages received your message back to you in the first time.Has received 1378, has completed Replies 1378, effective 1367.