How to repair broken bearing of cone crusher
Motors, bearings are cone crusher normal operation the main components.When the cone crusher working process,the bearing broken, how should do it?
Relatively speaking, the cone crusher spherical bearing relatively easy to repair, simple tasks can be done to repair. Before processing sphere, to be ready for proofreading model, if the cone semi-spherical torso slightly larger than the radius of the sphere, then you can, and then spotting. If, after the lower conical surface of the spherical bearing cone crusher wear to a certain extent, needs processing also needs to be proofread by a model in the repair process, the geometric precision spherical bearings need to meet certain requirements.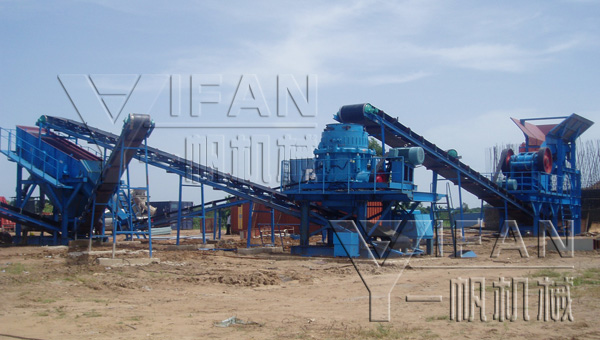 Yifan Machinery remind you, as a common crusher equipment,cone crusher applications is widely used in a variety of rock, ore processing. Daily maintenance is a major factor in extending the life of the device, and in the daily maintenance, and we can do find the problem and solve the problem, the only way to guarantee the smooth production of the equipment to ensure a better quality of work.
Welcome to Yifan Machinery cone crusher website for the knowledge of the crusher.Here is our site editor free upload some of the information, if you want to learn more comprehensive the crusher product information and prices, you can give us a message in the comment box below. Every day we check for messages received your message back to you in the first time.Has received 1378, has completed Replies 1378, effective 1367.