Yifan Machinery SMH cone crusher unique application in iron ore
SMH hydraulic cone crusher can increase iron ore production capacity and crushing efficiency , but also expand the range of applications , from limestone to basalt , from stone production to various ore crushing. In the plant , due to the larger iron ore hardness , unbreakable and strong against abrasion , crushing and grinding operations of investment equipment, production costs, energy consumption and steel consumption is often the largest proportion , so crushing and grinding calculate selection and operations management is good or bad pieces of equipment, largely determines the economic concentrator. Thus , iron ore crushing equipment selection is very important.
SMH series cone crusher is Zhengzhou Yifan Machinery Co., Ltd. introduction of foreign advanced technology, combined with their years of practice developed out of an efficient cone crusher,which is used in metallurgy, chemical industry , building materials , utilities , mining and other industries in different hardness crushed ore crushing operations and major equipment , especially for iron ore, quartz and other materials broken.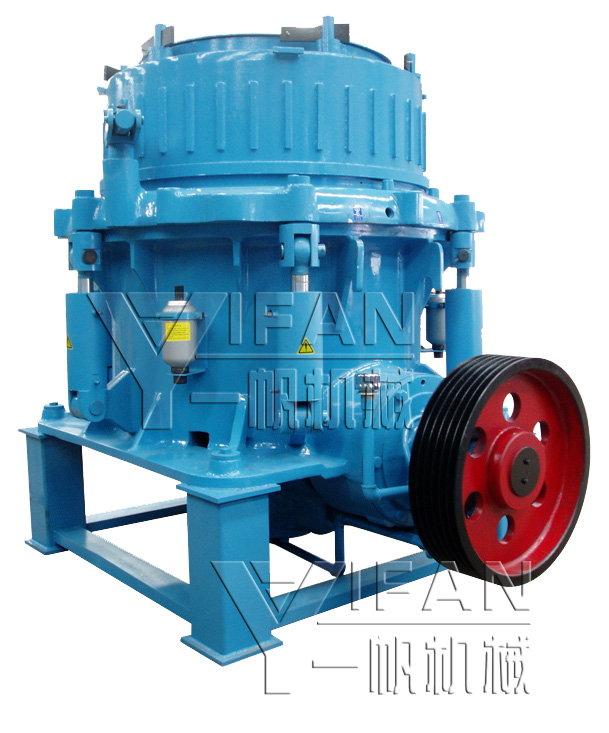 SMH series cone crusher in production capacity, product size , product shape, weight of equipment , maintenance and operational aspects are better than ordinary spring cone crusher, crushing chamber is divided into standard, medium and short head type three, cavity the choice is determined by the use of ore , of which standard applies to the broken , medium suitable for crushing and the short head type is applicable to ultra- fine crushing .
SMH Series cone crushers in iron ore application is the best, but also penetrate into other industries , Yifan Machinery with its reliable quality and excellent service work all over the world .
Welcome to Yifan Machinery cone crusher website for the knowledge of the crusher.Here is our site editor free upload some of the information, if you want to learn more comprehensive the crusher product information and prices, you can give us a message in the comment box below. Every day we check for messages received your message back to you in the first time.Has received 1378, has completed Replies 1378, effective 1367.