YIFAN is the most excellent Cone Crusher equipment manufacturer
YIFAN has been rated the "Contract Trustworthy Enterprise" and advanced unit in successive years. Cone Crusher and other mechanical equipments produced by YIFAN have high quality and were awarded honorable title of "provincial superior"."department superior"etc.winning dependence and good reputation from clients.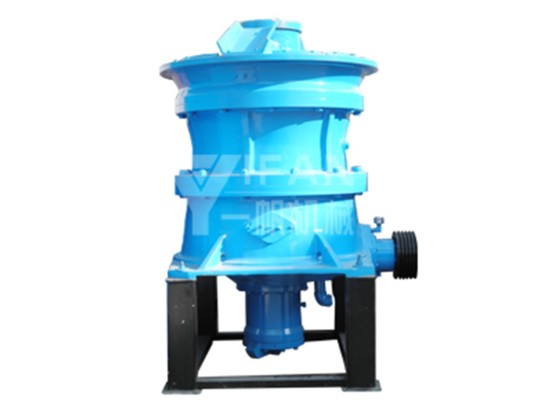 New SMG hydraulic cone crusher - YIFN Machinery (get price)
The quality of YIFAN Cone Crusher has been a leader and dominant position at the same industries all the time.YIFA is willing to provide high-quality products,high-class after-sale service and first-class service for Chinese and foreign cone crusher clients.YIFAN is willing to make the most excellent Cone Crusher equipment manufacturer.The high raw-material crushing performance make Cone Crusher widely used in the first production operation of cement、dinas、mining、energy sources and many other industry.In order to use the strategy of sustainable development,some Cone Crusher enterprises begin to select those high technology content、strong production capacity、environmental protection crushing equipments and that when these crushing equipments go wrong they can get into work immediately by only changing piece parts rather than change the complete cone crusher machine.Therefore,the appearance of late-model equipments make the market share of Cone Crusher accessories higher and higher.
YIFAN is also innovating constantly and will lead cone crusher enterprises to internationalization.YIFAN includes hydraulic cone crusher, jaw crusher, impact crusher, vertical shaft impact crusher,vibrating screen and mobile crushing plant. We offer not only products with good quality and competitive price, but also top service and solution.
Thank you for your interest in YiFan. Please use any of the methods below to get in touch with us.
Add: The Middle of Zhengyuan Road, Xingyang Eastern Development Zone.
zip:450100
E-mail:yifanseo@yfmac.com
MSN On line: yifancrusher@yahoo.cn
ICQ: 639607958 QQ: 2502761202
Tel: +86-371-64966831 Fax: +86-371-64628872
The article by Cone Crusher,Cone Crushers Yifan Machinery Editor: http://www.conecrusher.org/, please indicate the source , little effort , thank you .

Welcome to Yifan Machinery cone crusher website for the knowledge of the crusher.Here is our site editor free upload some of the information, if you want to learn more comprehensive the crusher product information and prices, you can give us a message in the comment box below. Every day we check for messages received your message back to you in the first time.Has received 1378, has completed Replies 1378, effective 1367.